Here's a quick guide on how to cultivate self-love this upcoming Valentine's Day (honestly, can be any day). This is a great self-love guide for the singles out there. This guide can also help couples out there who are baffled on what to get your boo.
Knowing your love language is a big deal. Not only will it help you attract a better lover, but it'll help you love yourself more, especially on self-care days. If you don't know your love language, here is a quiz to help you discover it.
Quality time
If you admire spending time together with someone…
Where do you like to spend your time? Put on your favorite outfit and take yourself out on a date. Grab a blanket and a picnic basket and head outdoors. Dine-in, instead of taking out. Just pick your favorite outing or that spot you've been eager to go to and enjoy yourself. Another way to spend quality time is indoors relaxing, watching a movie, cozy gaming, or reading a delightful book (whichever is your preference).
Watch a movie
Go on a picnic
Read a book
Go to your favorite restaurant
Try gardening
Meditate
Physical Touch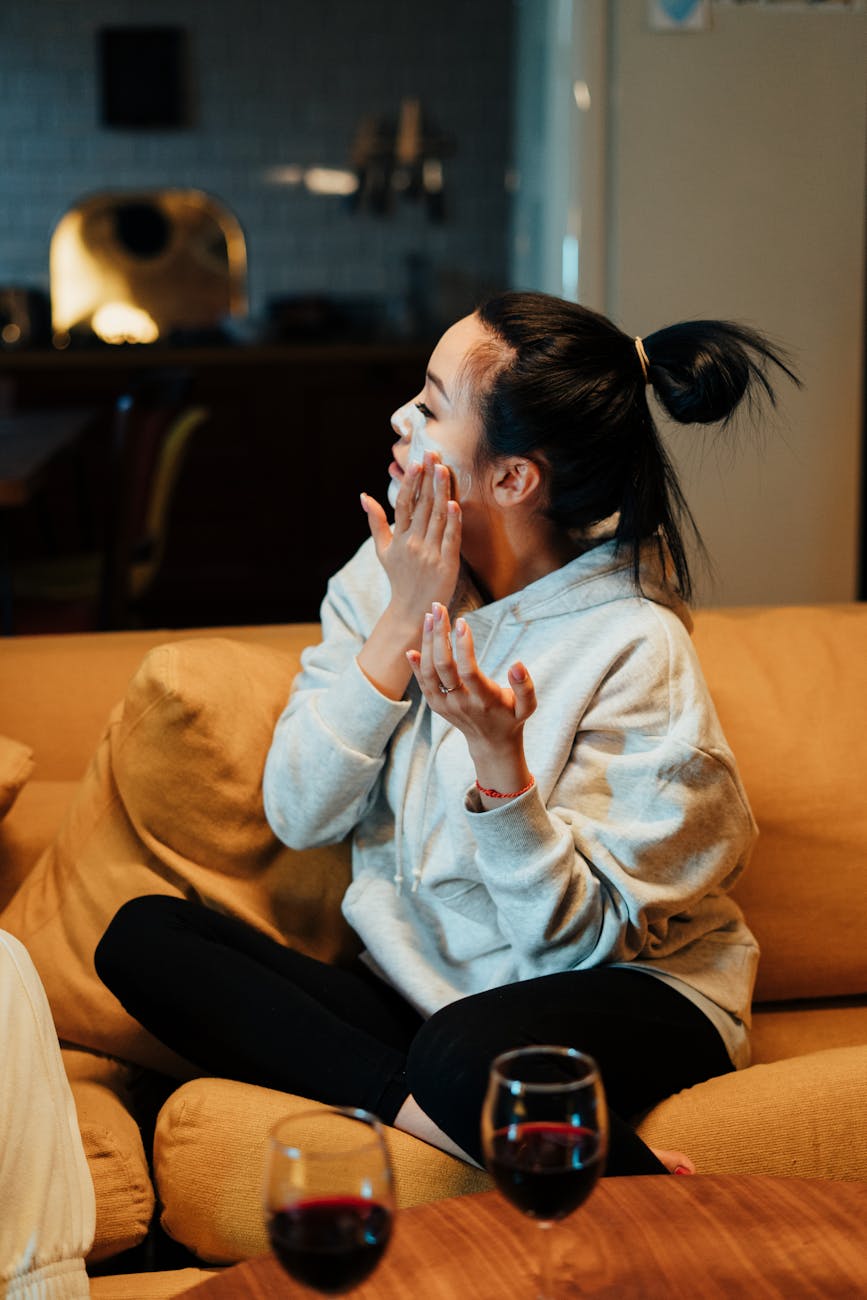 If you enjoy hugs and kisses…
Treat yourself to an at-home spa day. Refreshen yourself with a steamy shower or soak your worries away with some Epsom salt. Next, exfoliate your skin and moisturize your entire body with high-quality oils. You can also look into lymphatic draining exercises to jazz up your routine. Alternatively, you can book a spa or massage appointment. Another tip is moving your body, like yoga, a mini dance party, or admiring your muscles during weight training.
Put some music on & dance!
Exfoliate your skin
Soak in the bathtub
Weight train / Yoga
Get a massage
Acts of Service
If you love when people do things for you without asking…
Clean your room, do your laundry, and reorganize. Doing these tasks will make you feel better according to Feng Shui. Reorganizing a big one, it's less stressful than cleaning a messy room. Simply just rotate old things with new things. Another one is cooking or baking your favorite meal/dessert.
Deep clean your room
Cook your favorite meal
Wash your car
Give yourself a manicure/pedicure
Volunteer
Start a to-do list
Words of Affirmations
If you have a thing for nicknames and words of encouragement…
Have a one-on-one conversation with yourself. Talk to yourself in the mirror. Tell yourself what you've been wanting others to tell you. Speak positively to yourself and admire how beautiful you are on the inside and out. Look at yourself in the mirror while repeating positive affirmations to yourself. Tell yourself encouraging words to motivate yourself in the right direction.
Talk to yourself in the mirror
Manifest your dream life
Write a love letter to yourself
Watch motivational videos
Start a gratitude journal
Receiving Gifts
If you like being surprised with gifts…
Don't you just love seeing that package you ordered arrive at your front step? Splurge on yourself! Buy that thing you've been saying you wanted for the longest. Choose online shopping or curbside, so you can see the actual package come into your possession. Subscribe to a mailer subscription box.
Buy yourself some flowers
Online shop
Subscribe to a mailer subscription
Enroll in a class
Go on a road trip
---
Sign up for my newsletter to access more content 🙂